Filipino publishing brand, Print Café Print & Paper Co., collaborated with local designers and artists to create boxes of 20 postcards with the goal of showcasing their personal works and making their creative output accessible to everyone through beautiful, moodboard-worthy, mailable postcards. I was tapped to be one of the designers to release a collection.
How can you make designer postcards more timeless and usable?
Beyond simple greetings
As a designer focusing on dynamic typography, I wanted to create designs that will encourage people to send them out to special people and let them know how they feel–in a fun, playful way. 
Instead of a stamp frame, the collection's main logo or artwork was used instead to make each postcards more special and part of the box set.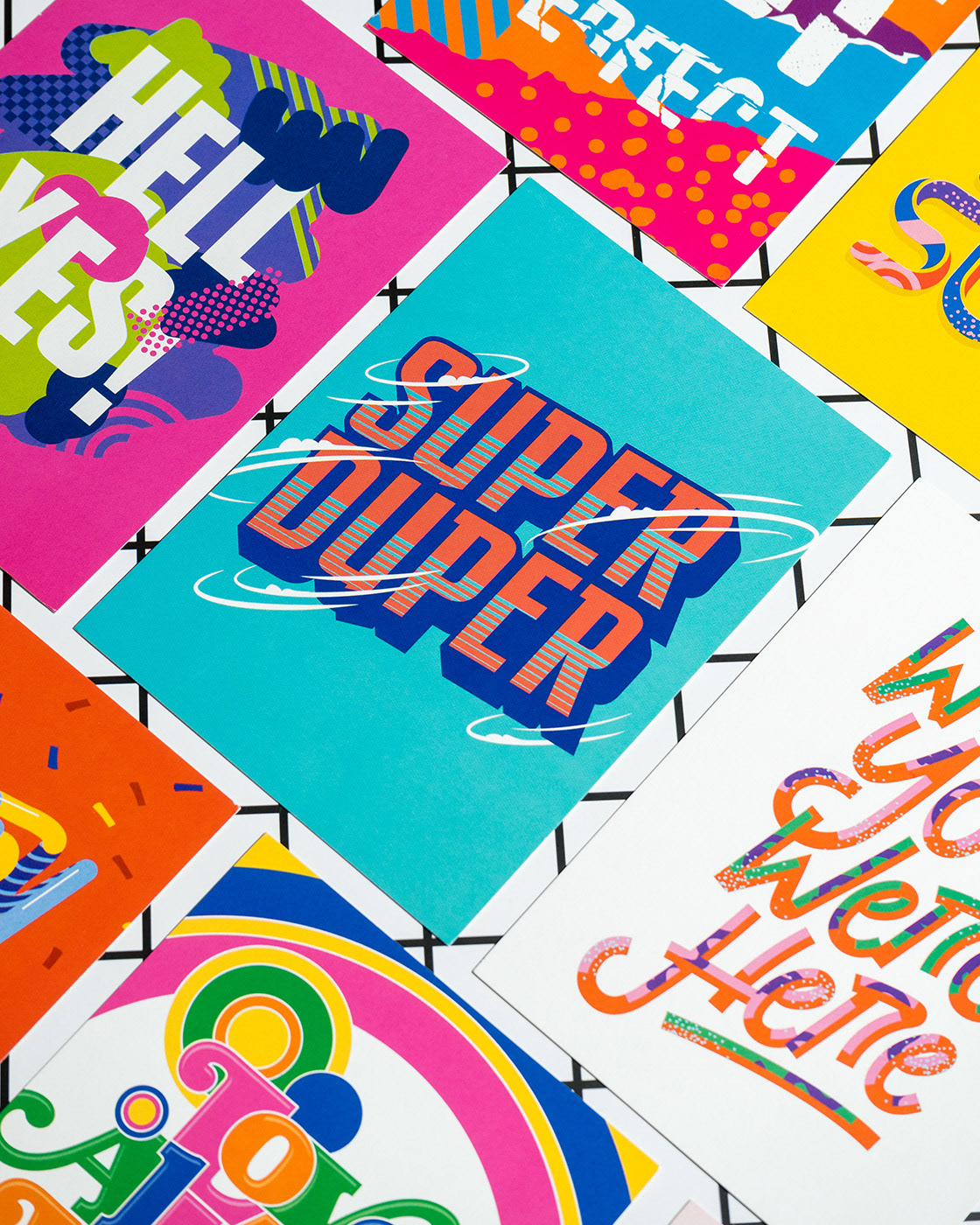 The box's back panel features all the artworks included in the set for a quick overview and a short BIO of the artist who designed the collection.
The box incorporates a clam lid to make the experience more quirky and unique for customers getting a copy of the box.
Services: Graphic Design, Illustration, Typography
Client: Print Café
Photography: Dre Ferrer
Year: 2019