Canva is a design and software company that has offices across Sydney, China, San Francisco, Austin, and Manila. Each local working team is made at home through relevant and localized interior design, decor, and murals to enliven the spaces and break the monotony of everyday work.
How can you express Filipino spirit and culture through compelling surface art?
'Kumusta' is a Filipino word for 'how are you?'—It is the mural's focal point that warmly welcomes and greets visitors, partners, employees, and newbies with a smile upon stepping foot into the office's reception area.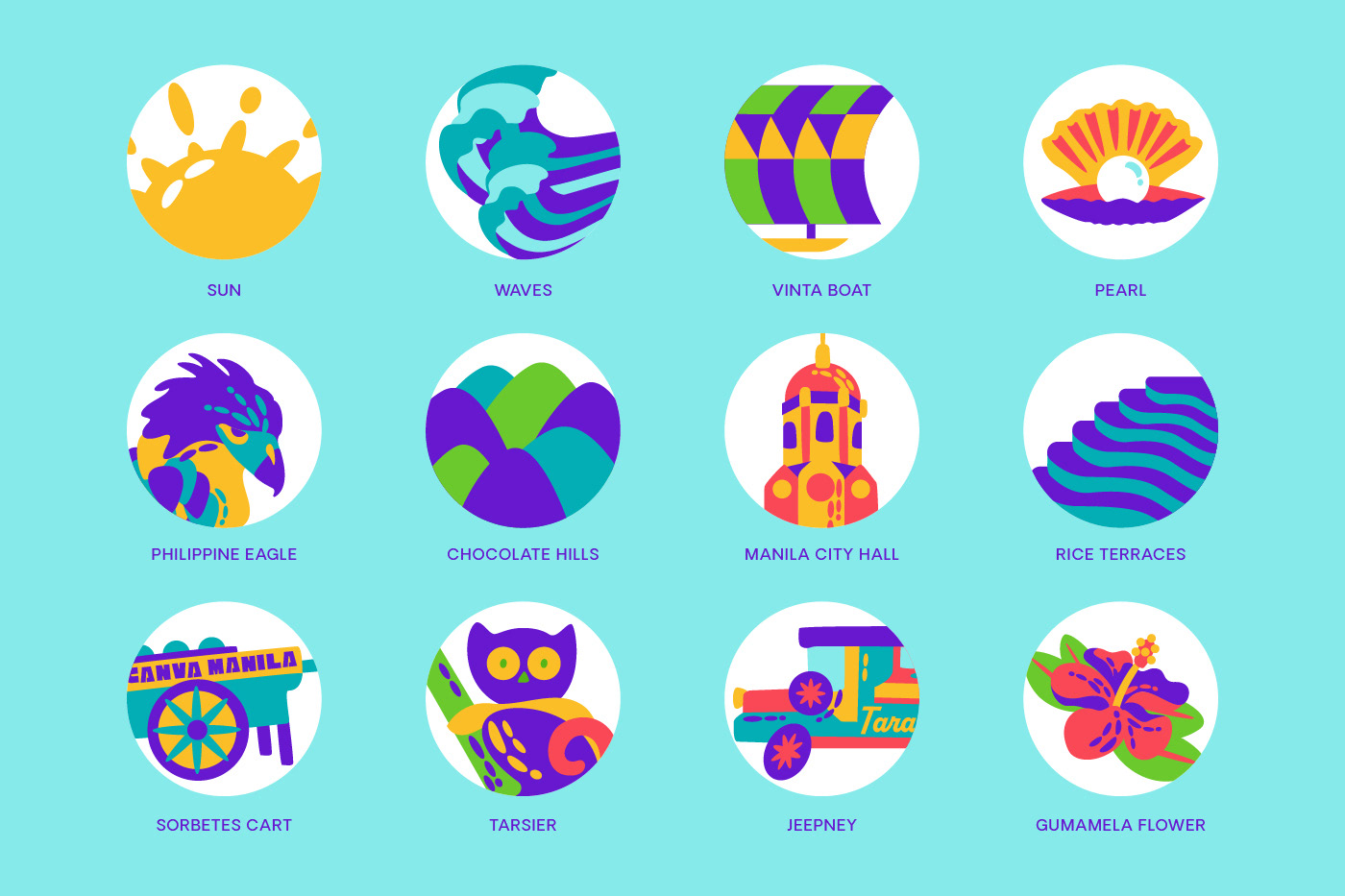 Filipino elements and imagery were weaved in the custom lettering to introduce to our foreign counterparts and teammates things that are uniquely Filipino.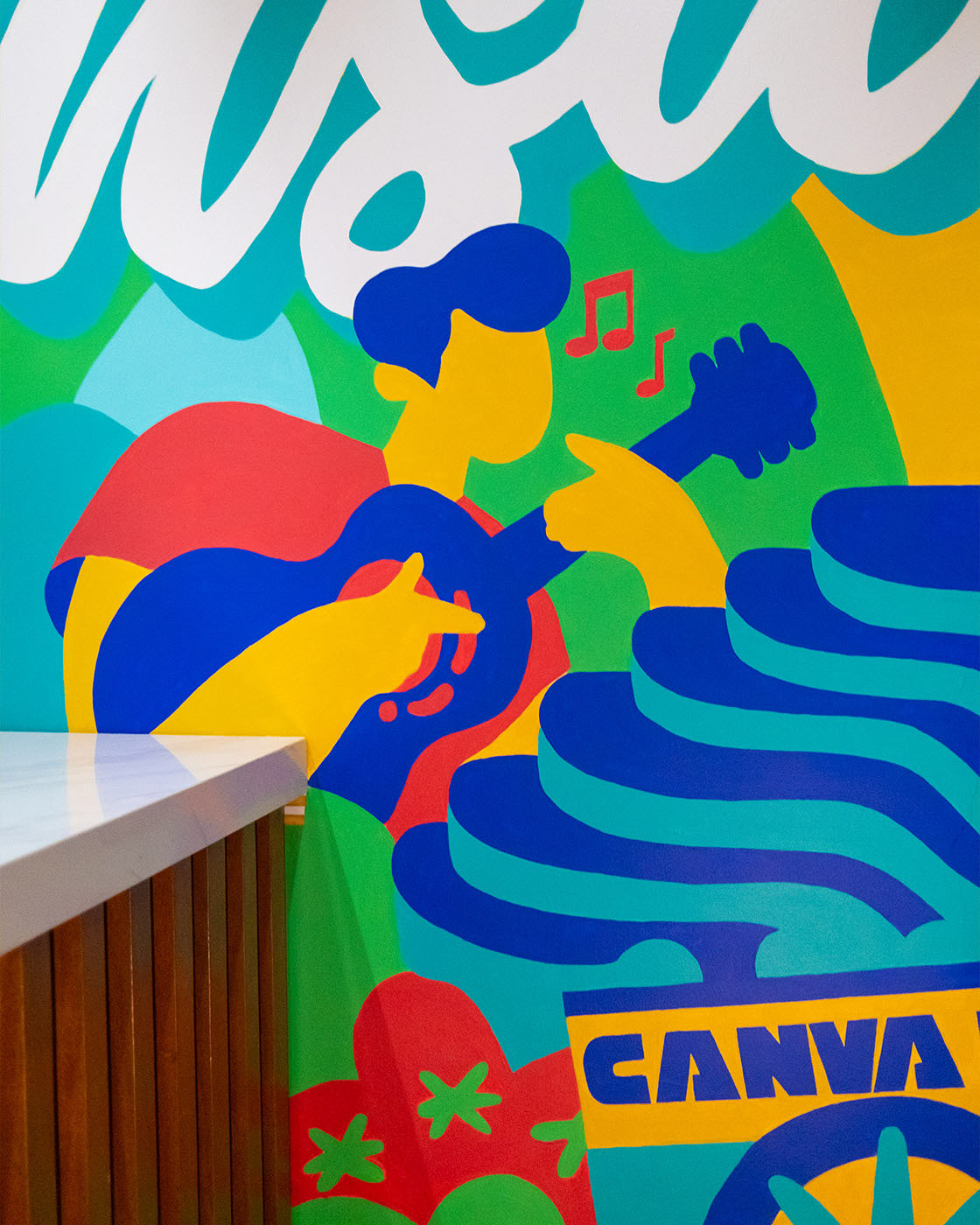 Services: Illustration, Lettering, Art Direction
Muralists: Archie Oclos & Team
Design, Art Direction, Photography: Gian Wong
Year: 2022