Designed and created exclusively for Aquaflask, the Philippines most-loved water bottle brand, these stickers are for consumers looking to jazz up and customize their bottles that speak to their personality and feelings.
How can you create a variety sticker packs that will encourage consumers to personalize their bottles?​​​​​​​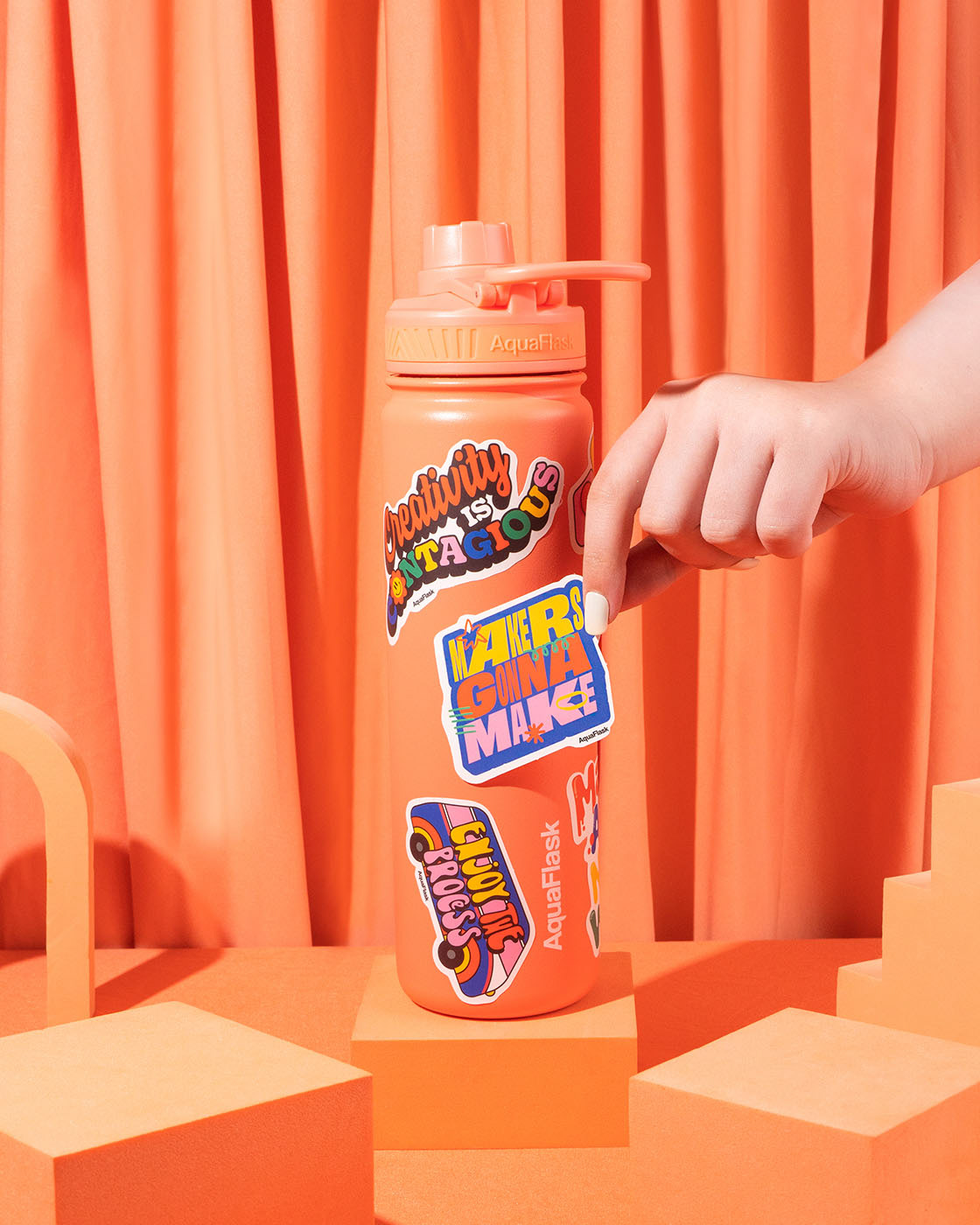 For anyone's who's got something to say
Whether they're go-getters, tree-huggers, sticklers, revelers, influencers, creative beings, or a little bit of everything—they can definitely use the stickers to speak their mind.
Colorful and bold packaging
As a 6-pack collection, it can be too cluttered to see the items in-store alongside other artist sticker packs. Thus, the packaging was designed to look clean, solid, and bold to differentiate the whole collection and each theme. Every color also gives customers a brief look at the vibe of each pack.
Refined 'Gian Wong' style
To capture the unique style brought to this collaboration but also be open to Aquaflask's audience, fun and bold type is utilized with less experimental approach and getting the messages across was the main focus. Palettes were also limited for every pack so clear differentiation is still created.
Services: Graphic Design, Typography, Art Direction
Client: Aquaflask Philippines
Year: 2022