A Kernference Presentation
Kernference, Presented by Good Type, is a 4-day virtual conference geared towards letter lovers—from calligraphers to lettering artists and type designers, everyone's welcome. I was tapped to speak about how I found my space in the creative type field and be part of the speaker lineup.
How can you design a presentation that could inform and hook a type conference audience?
Doubling down on the main subject
The whole design of the presentation is anchored by the title 'Put Your Stamp On It' as we see highlighted words stamped on faux 3D shapes.
Learning is like being back to school
Attending a talk or a workshop to me is like going back to school as a child. That was the inspiration for the slides to have this colorful worksheet-esque layout being stacked up.​​​​​​​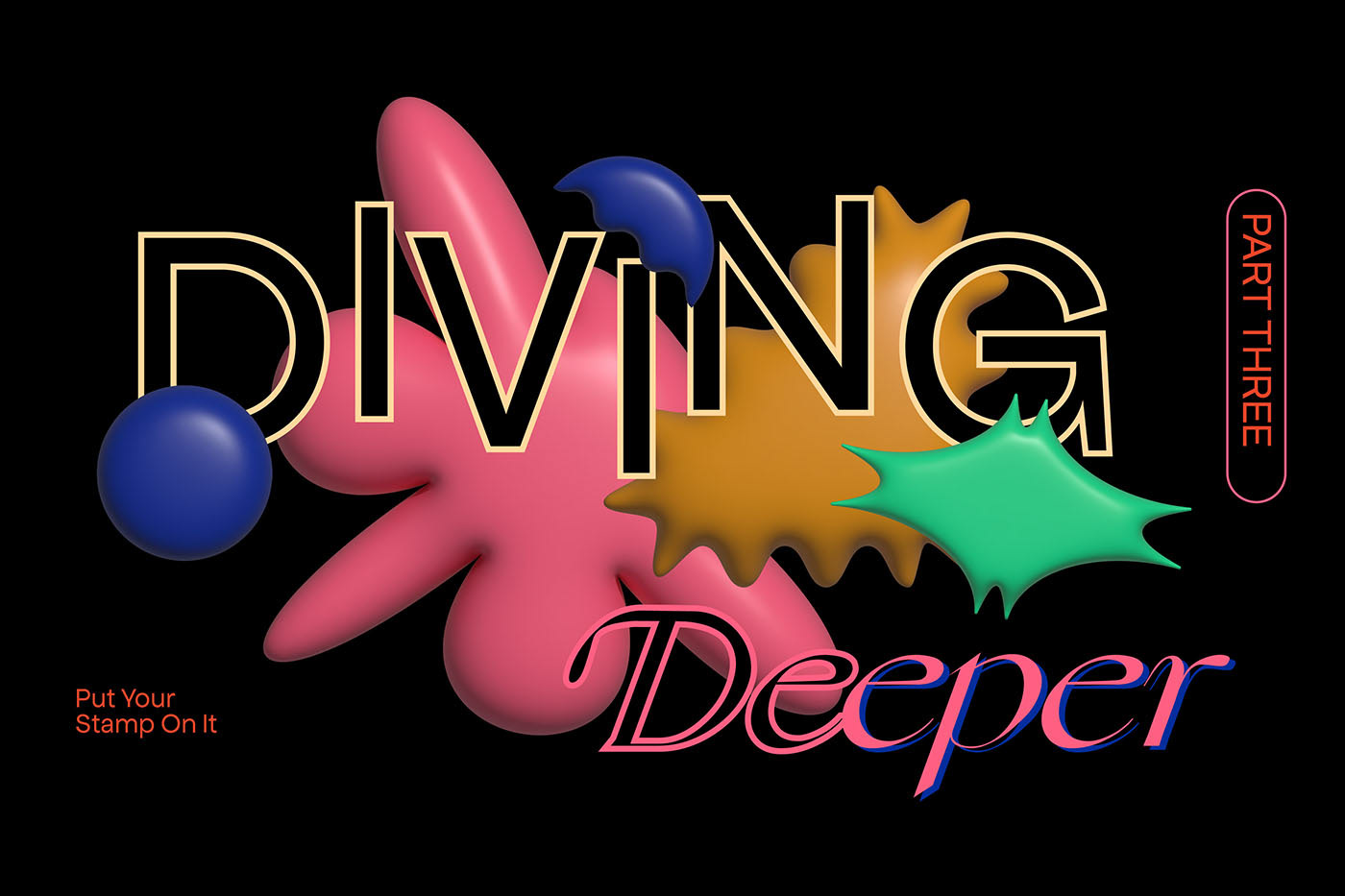 Learning is fun and that's why the fonts are mismatched, shapes abound, and images are scattered. However, a structure is still created. Clear focus is maintained for each slide and lengthy bodies of text are avoided​​​​​​​.
Services: Art Direction, Graphic Design, and Lecture
Client: Good Type / The Kernference

Year: 2022